Andorra Walking Festival
A hiking culture and leisure festival
We bring you closer to nature...
With only 468 sqkm, Andorra is a small country. We could easily place it inside a 22x22 km square. Even so, Andorra is a country with big mountains. Average mountain height in the Andorran territory is almost 2.000 metres. It's the 5th country in the world with the highest average. It has more than 70 summits that exceed 2.500 metres height and around 80 high mountain lakes. Once the snow is gone, we can find the ideal place for hiking.
We will also enjoy three huge protected environments: Sorteny Valley natural park, Comapedrosa valley natural park and Madriu-Perafita-Claror valley –this last, World Heritage by UNESCO.
... and also to culture
Besides, not everything is hiking in Andorra. The country has a wide cultural heritage. Among others, 21 romanic churches and a net of museums (20 in total), a reflection of the life, habits and traditions forged by the Andorran society along the centuries. All this, together with the fact that Andorra has been an independent country for more than 800 years, provides it with a unique own culture, differenced from its environment. Due to these reasons, and some others, this is a must-see visit. The respect for nature, environment, culture and traditions of the country will be transmitted by the ANDORRA WALKING FESTIVAL. This walking and culture festival aims that, with the help of the mountain and cultural guides, all of them qualified and from the area, you'll be able to discover, know and enjoy this GREAT country.
The creators of AWF
Hello! Put a face to Andorra Walking Festival's guides and founders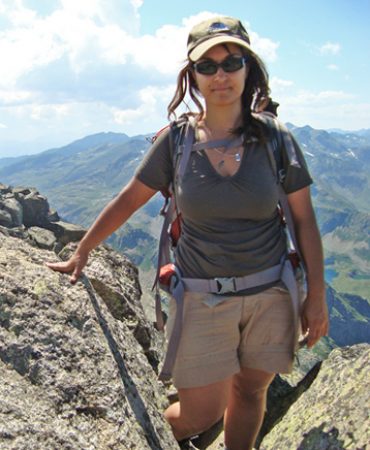 Contact and how to get to Andorra
Contact us by e-mail or check how to get here in Google Maps